Cracked Tooth Treatment Near You
Although we can't predict when an unexpected dental emergency will occur, we are always prepared to treat you when one does. Most importantly, our professional dental team is highly skilled and experienced in providing quality dental treatments. At Vista Dental Clinic, we provide emergency dentistry including cracked tooth treatment in Scarborough. If you are searching for cracked tooth treatment near you, call us as soon as possible. Waiting to receive treatment can only cause the problem to worsen and become more difficult to treat.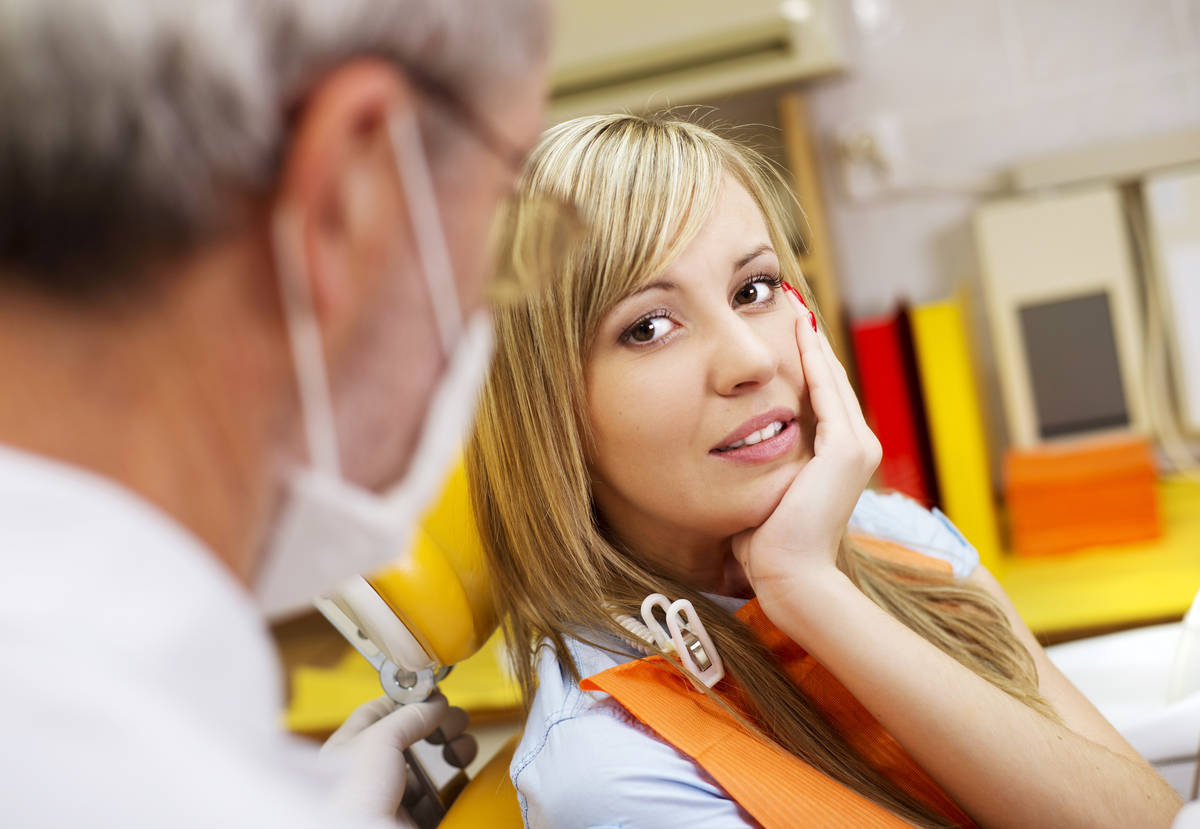 Cracked Tooth Syndrome Treatment Near You
One of the main reasons patients come in for emergency dental treatments is when they have a cracked tooth. If the crack is not treated promptly, it can start to expand and increase. A tooth may crack from biting hard objects, grinding or clenching teeth, or from impact and trauma. We provide cracked tooth treatment near you.
When you have a crack in your tooth, the damage can begin to widen, exposing the tooth's pulp and inner workings, which can cause painful irritation. If left untreated, the pulp may become permanently damaged, and you may experience infections in the bone or soft tissue surrounding the tooth. We provide cracked tooth syndrome treatment near you to prevent more serious oral health problems from occurring.
Symptoms of a cracked tooth may include:
Sensitivity to warm and cold food
Severe toothache
Difficulty pinpointing the location of the pain
If you have any questions about receiving cracked tooth syndrome treatment near you, please contact us.
How Can a Cracked Tooth Be Treated?
Sometimes it is difficult to see a crack with a naked eye, so often, a dentist will examine your teeth using an X-ray machine. In cases where the root of your tooth is affected, your dentist may suggest root canal therapy as a viable treatment option. If a crack is too severe, your dentist may perform a tooth extraction. Tooth extraction is not the ideal treatment option, and our dental team works hard to find ways to save your existing tooth. However, sometimes a tooth extraction is the only and best choice in emergency situations. After extracting the tooth, several restorative options such as bridges, implants, and partial dentures may be used to restore your biting, chewing, and speaking functions.
If you are experiencing a cracked tooth or are seeking emergency dentistry near you, call our dental clinic immediately, and we will fit you in to see our dentist as soon as possible. We prioritize our patient's oral health. That's why we offer prompt cracked tooth treatment in Scarborough, ON M1B 3C2, so we can be there for you when you require immediate dental care. To learn more about receiving cracked tooth treatment near you, Please call our office