Dental Crowns Near You
Dental crowns are customized caps that are made to be placed over the entire surface of your tooth. Metal crowns were most commonly used in the past; however, now there is a new all-ceramic dental crown offered at most dental clinics. Receiving all-ceramic dental crowns in Scarborough, ON M1B 3C2 means they are discrete since they are customized to look and feel like a regular tooth. All-ceramic dental crowns are equally as durable as a metal crown while still offering a more discrete profile. If adequately cared for and maintained, your dental crown can last longer than a decade!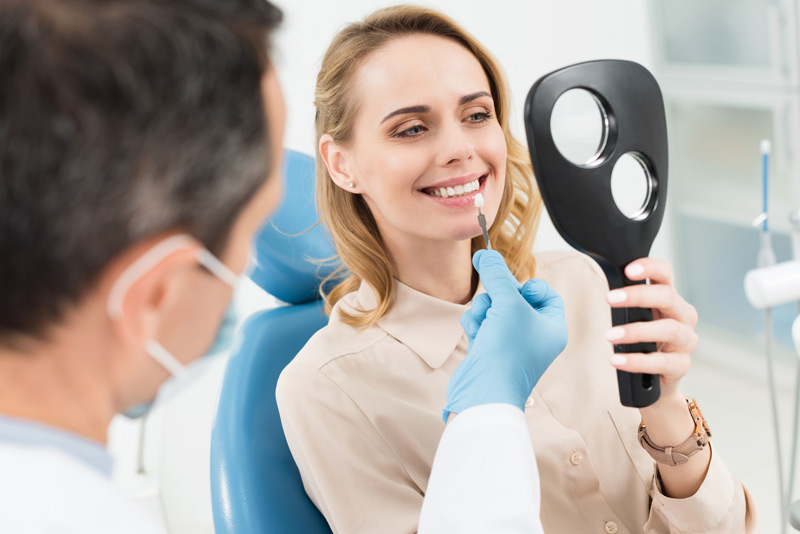 When Are Dental Crowns Needed
At Vista Place Dental, we do whatever we can to save a damaged tooth from being extracted. One way to save a tooth from extraction is with dental crowns. We offer dental crowns near you that provide preventative, restorative, and cosmetic benefits. We may recommend receiving a dental crown near you if you:
Have tooth decay in one area
Have a broken or fractured tooth
Acquired dental implant
Have a discoloured tooth
Have a misshapen tooth
Have received root canal therapy and need to seal the treated tooth
When other viable treatments aren't available, dental crowns are highly recommended. This is important to note since your dentist will need to alter your tooth when implementing a dental crown permanently. If you are interested in receiving a dental crown in Scarborough, ON M1B 3C2, contact our dental clinic to schedule a consultation today!
The Procedure
If you would like to receive dental crowns in Scarborough, the procedure is often completed in two appointments. Your dentist will first reshape your tooth and take impressions to create a custom crown. Customizing your dental crown will allow it to be the precise size, shape, and colour of your tooth. The fabrication process can take a couple of weeks; however, in the meantime, your dentist will place a temporary crown on your tooth for protection.
During your second visit, your dentist will cement the crown onto your tooth, which will restore the appearance and function of your teeth!
If you are looking to receive dental crowns near you, call us to schedule a consultation today! We provide quality dental crowns in Scarborough. At Vista Place Dental, we strive to provide excellent care and services to our patients. Our main priority is to ensure our patients all feel comfortable with whatever service they are receiving. That's why our dental team works hard when creating customized treatment plans that work for you and your smile goals!