Dentures Near You
Are you missing one or more teeth? Receiving dentures in Scarborough, ON M1B 3C2 is a great way to fill in and replace your missing teeth. Having a missing tooth can impact your appearance, but it can also affect everyday tasks like chewing and speaking. Dentures are an excellent method for tooth replacement, so you can smile with confidence and continue to live your daily life!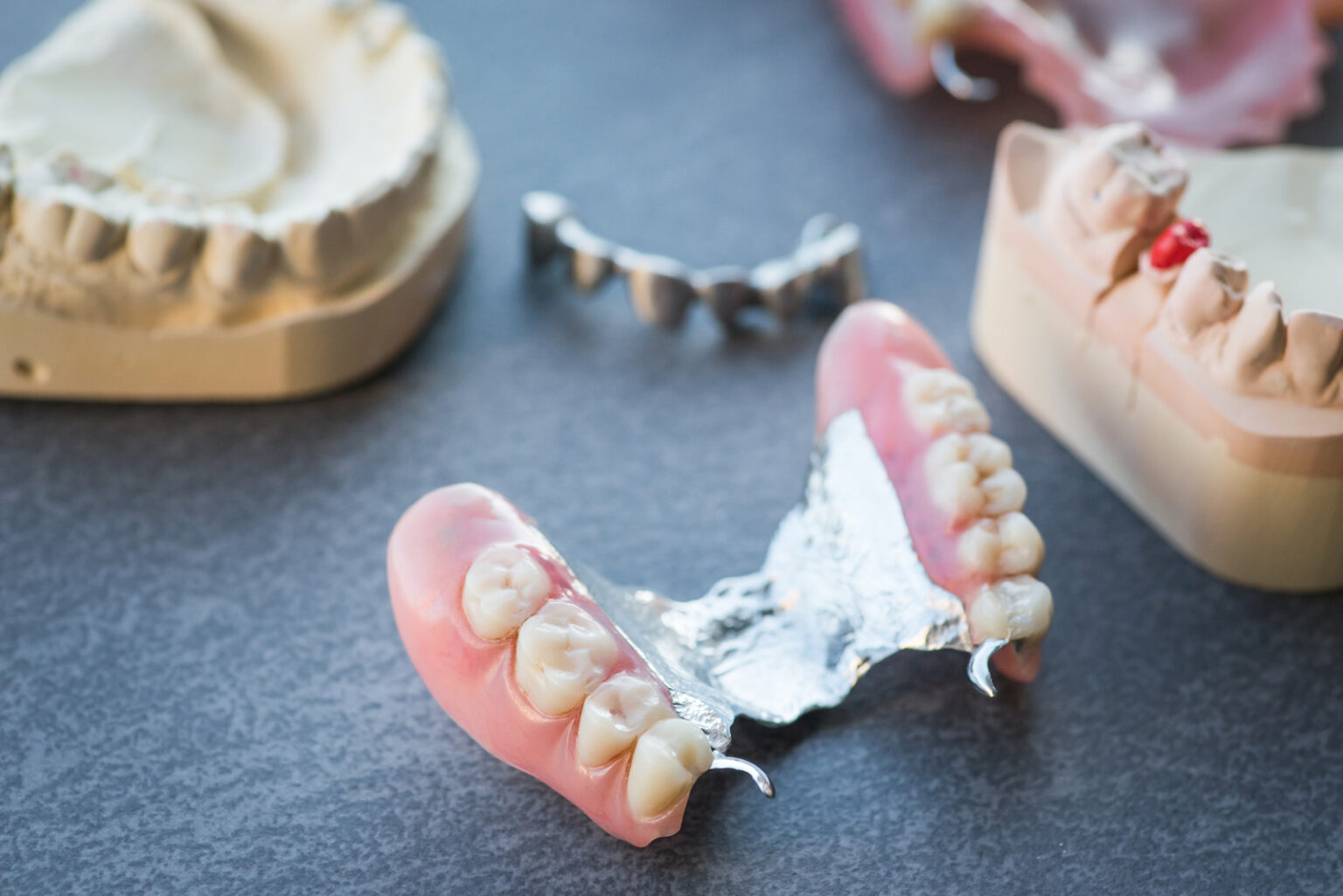 Receiving Dentures Near You
Dentures are an excellent solution for tooth loss. If you're looking to receive dentures in Scarborough, our dentists work hard to create a custom treatment plan that caters to your needs and smile goals. These custom dentures seamlessly blend with your remaining teeth to achieve a natural-looking smile. While your natural teeth are stronger than dentures, they can still improve how you speak, eat, and chew. At Vista Place Dental, we offer dentures near you to achieve a healthy, confident smile!
If you're looking to receive partial or complete dentures in Scarborough, please contact us to schedule a consultation!
Partial Dentures
If you are missing some of your teeth but still have healthy teeth in your top and bottom jaw, partial dentures may be recommended to you by your dentist. We provide partial dentures in Scarborough to fill the gaps in your teeth and prevent your teeth surrounding the gap from moving out of alignment.
To keep your removable partial denture in one spot, metal caps are usually attached to your neighboring teeth.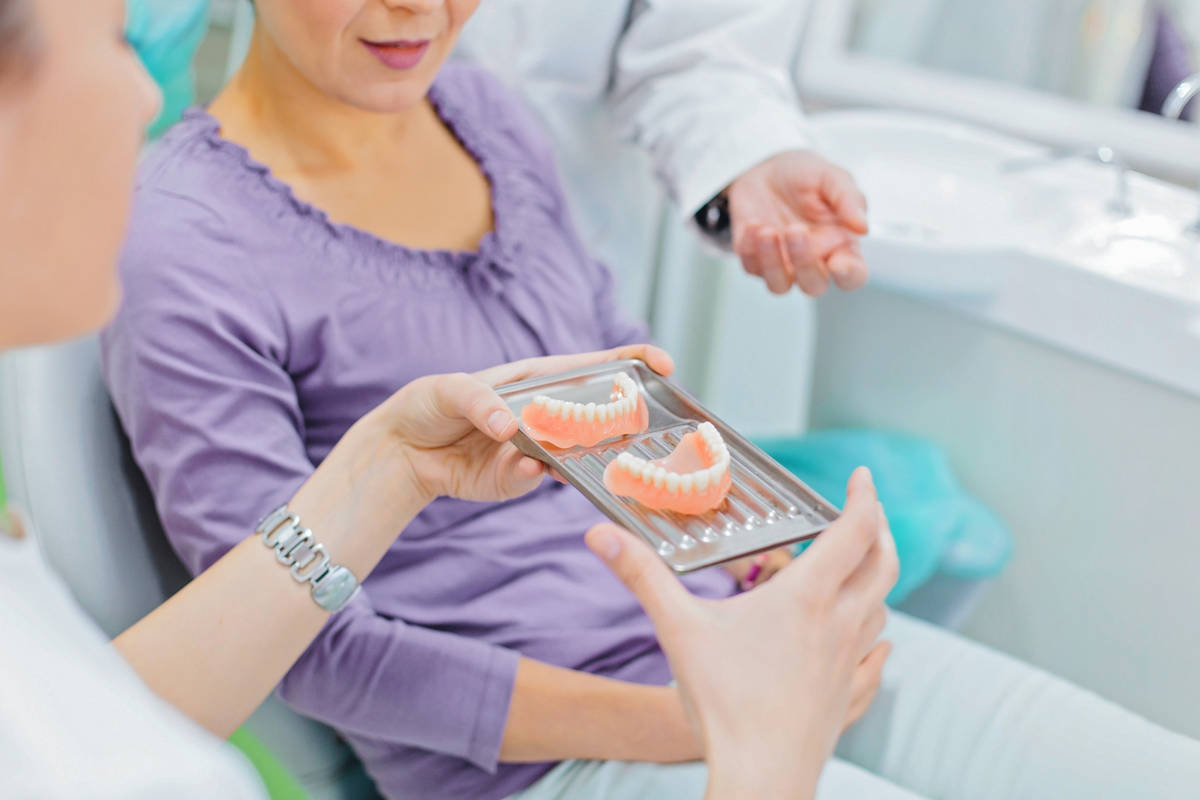 Full Dentures
If all or almost all your teeth are missing on your top or bottom jaw, receiving a full set of dentures near you is highly recommended. We provide two types of complete dentures near you:
Conventional dentures: Once your gums and remaining teeth have completely healed, your conventional dentures are designed to customize your smile. The fabrication process can take anywhere from 8 to 12 weeks.
Immediate dentures: These dentures are customized and made before your dentist removes your teeth. They are placed in your mouth immediately after your remaining teeth have been extracted. Your dentist may make some adjustments to ensure the dentures fit correctly.
Looking for Dentures Near You?
If you are interested in receiving full or partial dentures, call our dental clinic today to schedule a consultation. Our highly trained and experienced dentist will determine the best treatment plan for you. We take pride in delivering quality dentures near you so that you can be confident in your smile. Find out more about dentures in Scarborough, ON M1B 3C2 during your visit at Vista Dental Clinic!