Pocket Irrigation Near You
Periodontal disease causes tooth loss, bone recession, and gum inflammation. Dentists offer treatment such as pocket irrigation to prevent gum disease from progression. Looking for pocket irrigation near you? We offer pocket irritation in Scarborough, ON M1B 3C2 to prevent bacteria buildup. During the procedure, the dentist will remove the plaque between teeth and under the gumline.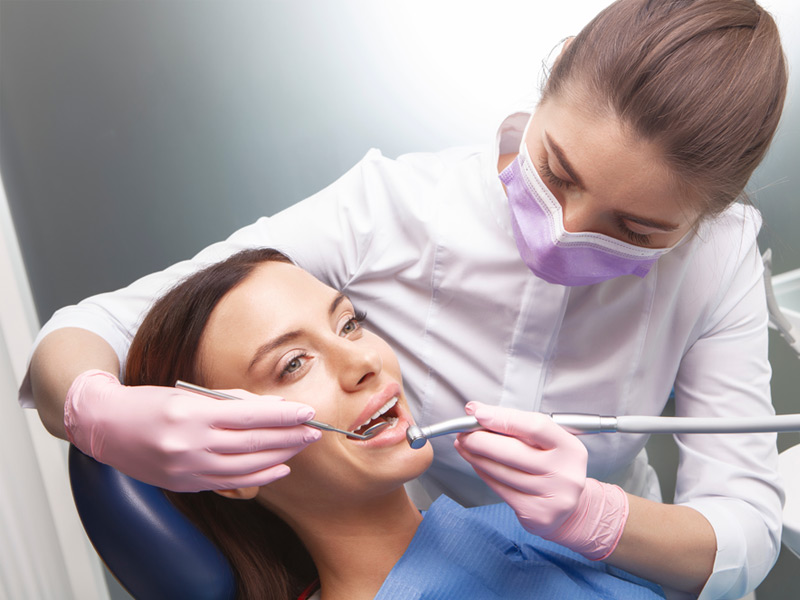 The Benefits of Receiving Pocket Irrigation Near You
When you receive a dental cleaning, it's often combined with pocket irrigation. The following are benefits of receiving pocket irrigation:
Thoroughly cleans the plaque between your teeth
Removes food particles stuck around the gumline
Maintains healthy gum tissues
Removes bacteria near and around the gumline
Prevents halitosis
Reduces risk of tissue damage
If you have any questions or would like to receive pocket irrigation near you, please contact us.
The Procedure
We provide pocket irrigation near you. Typically, the procedure is combined with a dental cleaning or pocket reduction surgery.
During pocket reduction surgery, the plaque and tartar will be removed using a scaling instrument. An antimicrobial agent may be applied to reduce the bacteria in the pockets after they have been cleaned.
Pocket irrigators are used to clean the pockets during a dental cleaning. Antimicrobial agents may also be applied to reduce bacteria buildup.
Using a water pick at home is very helpful to thoroughly clean your gums and teeth at home. The water is less abrasive on the tissues compared to floss. Keep in mind, having diligent oral hygiene at home does not replace professional dental cleanings.
If you are looking to receive pocket irrigation near you, contact our office to schedule a consultation. We are happy to offer pocket irrigation in Scarborough, ON M1B 3C2 to keep your teeth and gums healthy.