Teeth Whitening Near You
Your smile is unique and powerful, why not be confident with it? One of the most common issues people face in terms of their smiles is the colour of their teeth. Receiving teeth whitening in Scarborough, ON M1B 3C2 can allow you to resolve that issue and can also improve your smile. If you are interested in receiving teeth whitening near you, contact us today!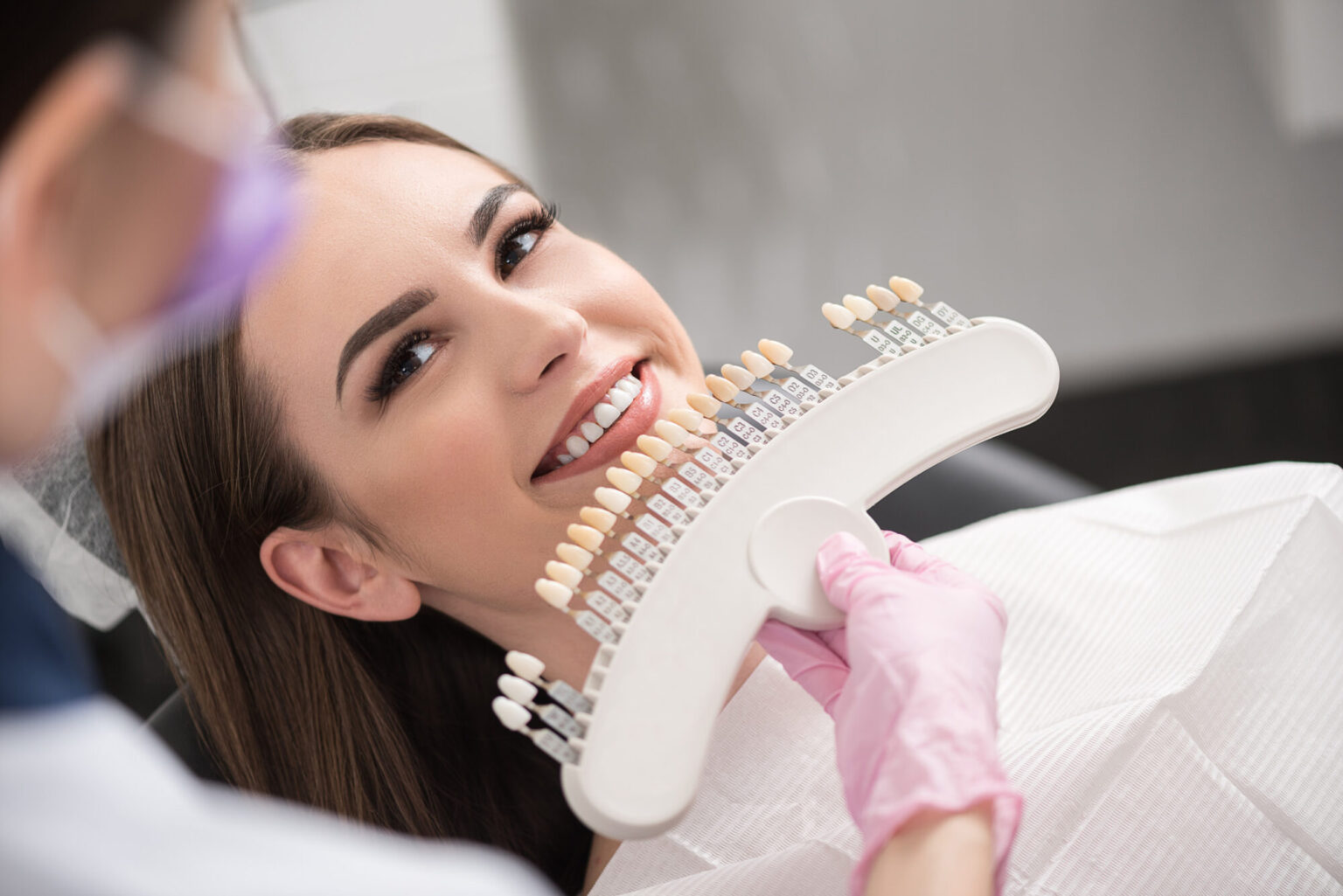 Preparing for Teeth Whitening
To achieve the best results, it is important to always be safe. Talking to your dentist and getting their approval before starting any teeth whitening treatment is essential for your oral health. During a consultation appointment, you can discuss any concerns or goals you have with your dentist. Your dentist may examine your teeth to search for any underlying oral health issue that may hinder the success of a whitening treatment.
It is also recommended that you receive a teeth cleaning before receiving teeth whitening treatment in Scarborough. Our dentists are highly skilled and experienced in performing teeth whitening near you!
Eligibility
Receiving professional teeth whitening near you is a safe and trusted procedure. Although it is a very common treatment, it is not the best option for everyone. Our dentist may advise you not to receive this treatment in the best interest of your own health and safety. It is not recommended to receive this treatment if you:
Are pregnant
Are a nursing mother
Are below the age of 16
Have sensitive teeth
Have allergies to certain ingredients
Have gum disease, cavities, enamel problems or exposed roots
Have fillings or crowns
If you do have crowns or fillings, it is important to take note that whitening will not whiten restorative dental work. If you decide to whiten your teeth, you may need to update these treatments to match the same shade.
Sensitive Teeth
A common issue that people struggle with is tooth sensitivity. Receiving teeth whitening in Scarborough may be more challenging for you if you have sensitive teeth, however, it isn't impossible. During your consultation, let your dentist know about any concerns you may have. We strive to ensure you are comfortable during your treatments and we work hard to eliminate any negative effects you may feel after your treatment.
Maintaining Results
Taking necessary precautions after you receive professional teeth whitening is crucial in maintaining your results. To prolong your results, we recommend avoiding substances that can stain your teeth in the first couple of hours, including red wine, acidic beverages, coffee, and soft drinks. If you frequently drink any of these substances regularly, you may see your colour wear faster. However, receiving professional teeth whitening stands up against stains better compared to at-home whitening kits. If you have any questions in regards to receiving teeth whitening near you, feel free to contact us! At Vista Dental Clinic, we are happy to provide teeth whitening in Scarborough, ON M1B 3C2.