Bone Grafting Near You
Bone loss is typically caused by periodontal disease. Other causes can include facial trauma and ill-fitting dentures. Looking for bone grafting near you? We provide bone grafting in Scarborough to encourage natural bone growth when the bone tissue has been lost. Our dentist may recommend receiving a bone graft to stop the progression of gum disease, enhance the appearance of your smile, or create a stable base for dental implants,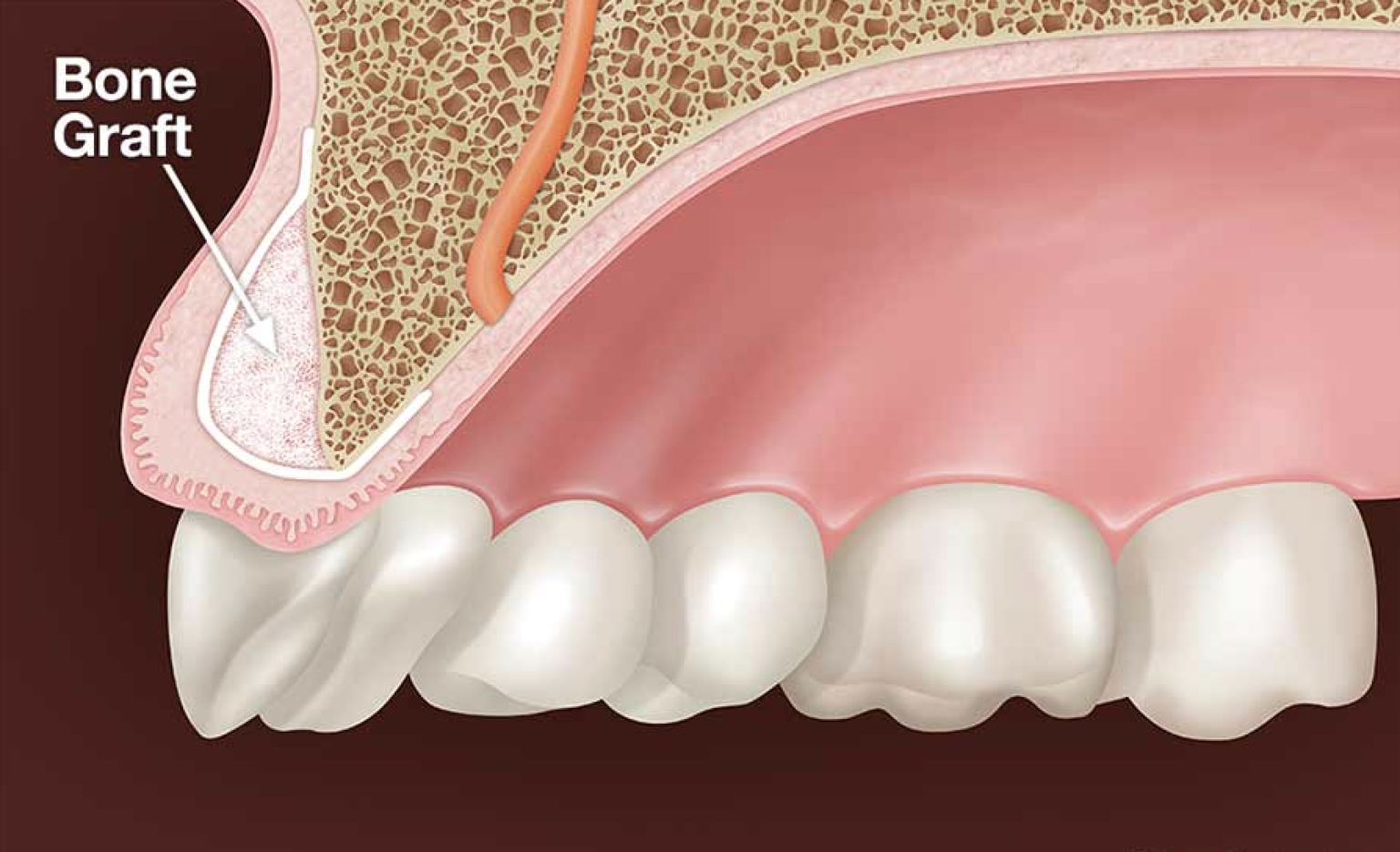 We offer various types of bone grafting near you. The following are the most common types of dental bone grafting:
Autogenous bone graft
In this method of bone grafting, a bone is removed from somewhere else in your body and placed in your mouth. Common donor sites include sections from your chin, pelvis, and the jaw's posterior third molar. If a large amount of bone is required, the shin and hip bones are typically used.
Allograft
In this method, the bone will either be retrieved from a bone bank or created in a laboratory.
Xenograft
In this method, the bovine (cow) bone is used. Xenografts have been successfully implanted many times.
Although bone grafting is typically used for periodontal procedures, our dentists may also recommend it for:
Dental implants:
We provide bone grafting near you to create a strong, stable base for dental implants if the jawbone lacks bone tissue.
Sinus lift:
Implants can be securely placed by grafting the bone onto the sinus floor.
Ridge augmentation:
A bone graft is used to fill in the bone ridges to ensure the jawbone has a uniform shape.
If you have any questions or would like to receive bone grafting near you, please contact our office.
The Process of Receiving Bone Grafting Near You
If you're looking to receive bone grafting in Scarborough, we will provide local anesthesia to ensure you feel no pain. However, general anesthesia will be required if a larger bone is being grafted.
Before the grafting begins, the material will either be prepared or harvested. Our dentist will then create an incision in the gum tissue to gently separate it from the bone. The bone grafting material will then be placed.
The last step of the gum grafting procedure is to suture the gum in place. We will schedule a follow-up appointment to ensure that you are healing correctly.
If you are interested in receiving bone grafting near you, call our dental office today to schedule a consultation. At Vista Place Dental, we take pride in providing quality dental services for you and your entire family!