Sedation Dentistry Near You
Are you interested in receiving sedation dentistry near you? At Vista Place Dental, we understand that some patients experience fear or anxiety when receiving dental treatments. Feeling this way is 100% normal. That's why we offer sedation dentistry to ensure our patients feel relaxed and comfortable.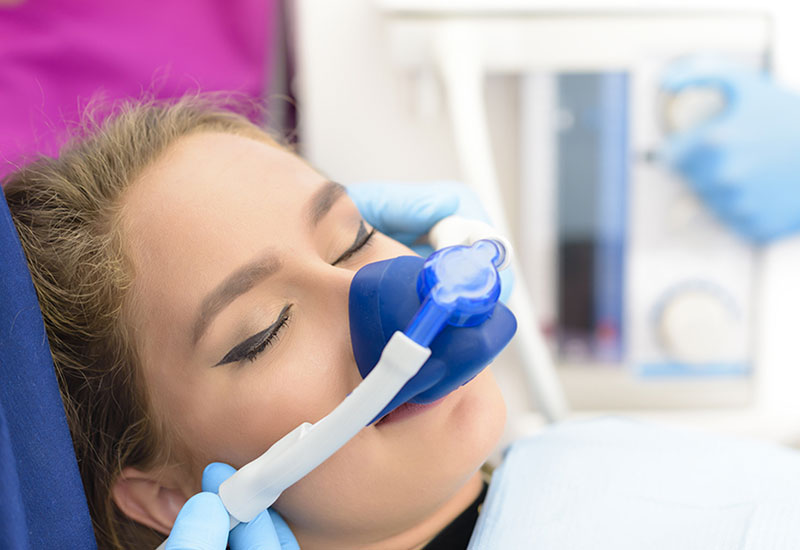 Is Sedation Dentistry Right For Me?
Sedation dentistry is used for a range of dental procedures. They can be used for teeth cleaning or for invasive procedures. Sedation dentistry is ideal for patients who:
Have a low pain tolerance
Require a lot of dental work
Experience anxiety and nervousness
Struggle to become or stay numb from anesthetics
Our main priority is to ensure our patients achieve optimum oral health. With sedation dentistry, you no longer have to put off or avoid dental treatments. Contact our dental clinic near you to determine if you are the right candidate for sedation dentistry in Scarborough.
Types of Dental Sedation
There are many types of sedation methods used for dentistry. The following are the two most common types of sedation:
Nitrous Oxide (laughing gas): This type of sedation is inhaled through the nose and mouth and is used to calm patients while still awake. Nitrous oxide allows the patient to be able to communicate. However, it increases the pain threshold, lessen's anxiety, and reduces gag reflex.
Oral Sedation: Oral sedatives in liquid or pill form can be prescribed by your dentist. This type of sedation is typically taken orally about an hour before the appointment. The patient is still awake during the procedure. However, oral sedatives produce a calming and relaxing effect.
If you are interested in receiving sedation dentistry near you, contact our dental clinic today to request a consultation! At Vista Dental, we are happy to offer sedation dentistry in Scarborough.